What Is A Mini?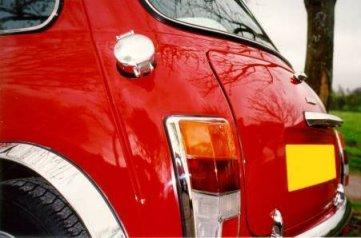 The Mini is a small two door car designed by Sir Alec Issigonis at the British Motor Corporation in 1959. It included many revolutionary engineering features for its time, including east-west engine orientation, front wheel drive, monocoque design and four wheel independent rubber suspension. As all of these features are common place in today's small cars, the Mini is regarded as the original small car.
The Mini had a successful racing and rallying career during the 1960's. It practically dominated the European rally circuit and won the prestigious Monte Carlo Rally three times. During the 1960's the Mini obtained cult status and was owned by the likes of Peter Sellers, Ringo Star, Enzo Ferrari and Britt Ekland, to name a few. The Mini recently returned to the Monte Carlo Rally to celebrate the 30th anniversary of their first win there.
The Mini has been available at one time or another in nearly every country around the world and as such it has gained a world wide following, notably in Japan. The Mini has been in continuous production since 1959, outlasting many of its modern rivals. The Mini has recently had a revival in popularity and was voted AutoCar magazine's 'Car of The Century' as part of their 100th anniversary, BBC's Top Gear number 1 in it's Top 100 and Classic and Sports Car Car of the Century also!
| | | |
| --- | --- | --- |
| by Dean Cording | These two cars span 35 years of continuous Mini production. The car on the left was the very first Mini produced on the Longbridge production line in 1959. The car on the right was produced on the same line in 1994. | |
| Main Menu |